Ottawa's March came in like a lion and is leaving like a lamb. I used this loooong month of limbo between winter and spring to try out some new cosmetics and do some journaling.
Beauty Counter Cleansing Balm
Beauty Counter is a new line I'm trying out. My face has been breaking out pretty bad lately so I was interested in trying out a product line that prides itself in using the best ingredients possible and none of the nasty stuff (above and beyond US and Canadian Regulations).
This cleansing balm is everything I want in a face cleaner, melts away make-up and leaves my skin feeling awesome. The site lists tons of benefits but I think the best thing about this product is that it's practically a one-step cleanser and moisturizer! LOOOOOVE it.
First Aid Beauty Ultra Repair Lip Therapy
This lip balm in a handy dispenser hydrates, nourishes, and protects. I love that it strikes the right balance between being a thick overnight treatment but still melts in so you can layer in over lipstick for daywear. There is no harsh scent and it leaves my lips feeling great! I will keep buying this product and other items from this line.
bareMinerals Be Beautiful Ready Face and Eye Palette
I bought this set in December and I can't stop reaching for it. It's a matte palette which I usually can't pull off, but it's just so pretty and wearable that I honestly don't know why everyone doesn't own this palette. This set features four eyeshadows, a finishing powder, 2 blushes, and a bronzer.  It's everything you need in one convenient palette. It's on sale at Sephora right now. I highly recommend you snatch it up and tell me what you think of it!
doTERRA Essential Oils
I'm not a big scent person, I very rarely wear perfume and I can't really stand having candles or other scented products in my house for very long. So I was EXTREMELY skeptical when a coworker said she could fix my sore neck by applying some doTERRA peppermint and wild orange oil. It worked, it seriously worked. I don't know how, why, or whatever but I am a convert and now the proud owner of 6 essential oils and one blended essential oil. What's different/cool about doTerra oils is they are food grade and 100% pure (no cutting with almond, coconut or olive oil) like other companies. I'll get more into these oils in future posts because I'm excited to share this information with you.
Fitlosophy Fitspiration Journal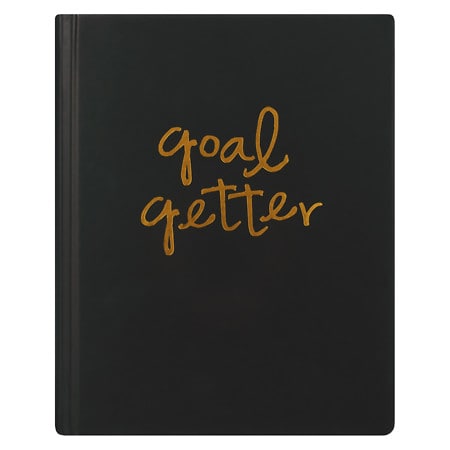 I find that my make-up routine is affected by how I feel inside. I love the idea of a journal but combining journaling with fitness and food tracking is just exhausting and usually results in me sitting on the couch overwhelmed and exhausted and eating caramel popcorn. I needed a way to condense my love of journaling and fitness tracking. Enter fitlosophy to help save the day! It allows me to be grateful, think about how I will pursue fitness as well as appreciate my body. I love this journal and it doesn't hurt that it's cute to look at too!
What have been your faves this month?
— Missy